To catechize and evangelize teens and young adults and to pray for the Souls in Purgatory
Scroll down to learn more
What is the Dead Theologians Society?
The Dead Theologians Society is a Catholic apostolate for high school-age teens and college-age young adults. Through the Saints of yesterday, the Dead Theologians Society inspires the youth of today to become the saints of tomorrow. A special charism of the Dead Theologians Society is to pray for the release of the Souls in Purgatory. Its motto is, "Dead to the World, Alive in Christ!" This is inspired by Romans 6:11 where St. Paul tells us to be dead to sin but alive in Christ Jesus.
Mortuum Mundo–Vivum in Christo
Dead to the World—Alive in Christ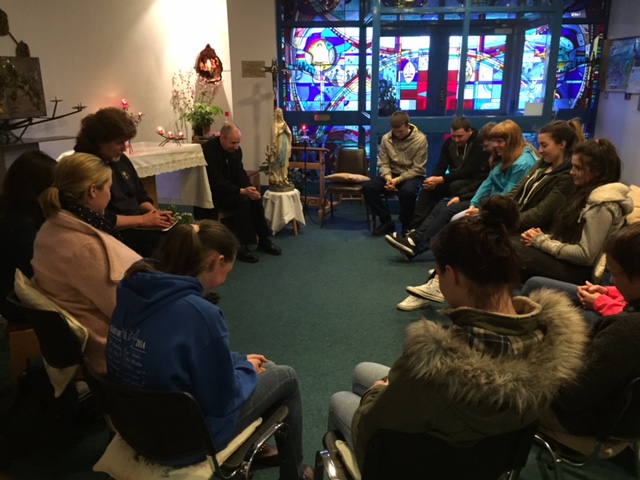 At every meeting, we, The Church Militant, are learning about and asking for the intercession of the great saints—The Church Triumphant—while praying for the Souls in Purgatory—The Church Suffering. Society members meet at their parishes and schools to learn the lives of the Saints (who are only dead by the world's definition and are certainly alive with Jesus in Heaven.)Their lives of heroic virtue continue to inspire. Using the interesting and engaging DTS format and through the examples of the Saints, young people are catechized and develop positive role models at a time when they are truly needed. In addition, members make use of time-honored Catholic prayers, devotions and sacramentals such as, Eucharistic Adoration, the Rosary, the Brown Scapular of Our Lady of Mount Carmel, and more! A special charism of DTS is to pray for the Souls in Purgatory.
Our vision is global and timeless in that we continue to effectively catechize and evangelize young people to become disciples of Jesus Christ in the Church He founded while remembering those who have passed before us.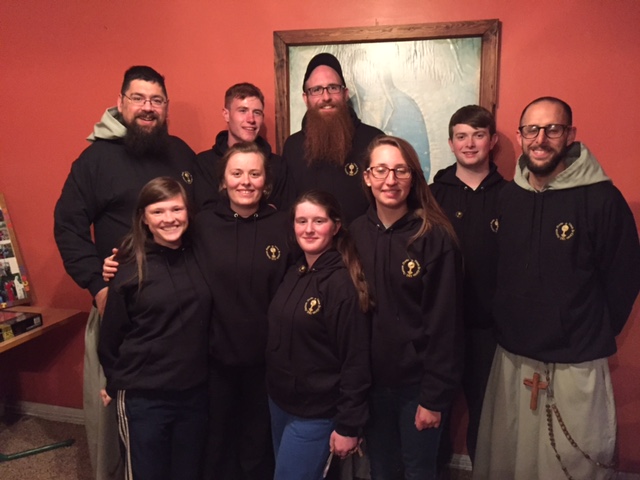 Inspired by the lives of the Saints, DTS began in 1997 at St. Francis de Sales Church in Newark, Ohio, as a parish program for high school teenagers. In a prayerful and intriguing atmosphere of Gregorian chant music, incense and effective candle lighting, teens regularly packed the 125 year old church's undercroft chapel to discover timeless treasures of the Catholic faith. As news of this effective teen program spread, representatives from surrounding parishes visited St. Francis de Sales Church and began chapters of their own. Appearances on the Eternal Word Television Network, as well as numerous articles in Catholic and secular publications, catapulted the Dead Theologians Society onto the international scene and highlighted the society as a faithful and effective response to Pope St. John Paul II's call for "a new evangelization for the third millennium." As news about DTS continues to spread, new chapters continue to form.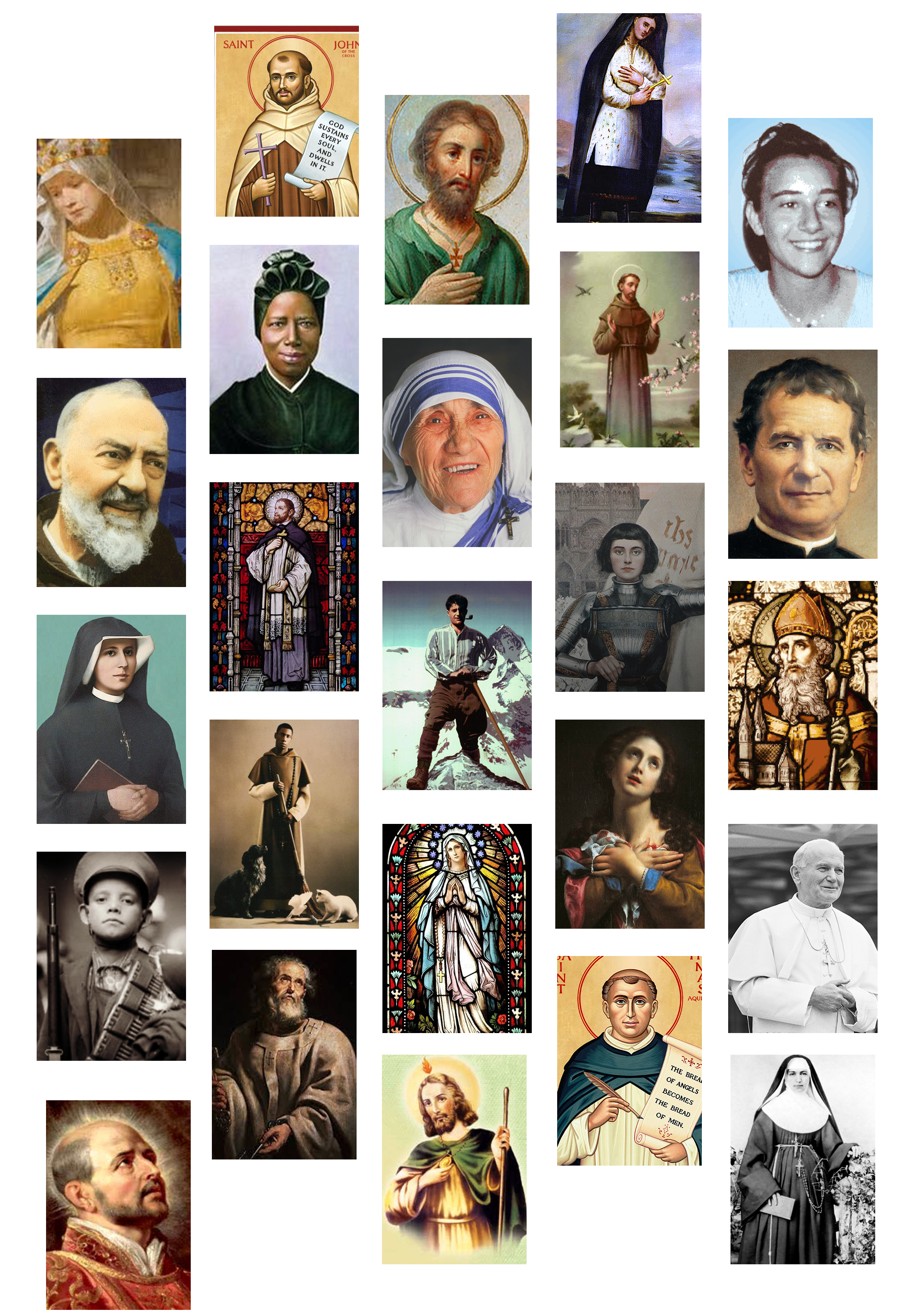 The DTS motto, "Mortuum Mundo – Vivum in Christo" is Latin for "Dead to the World – Alive in Christ" This is inspired by Romans 6:11 where St. Paul tells us to be dead to sin and alive in Christ Jesus. The Saints we study are alive in Christ forever. DTS members seek to always become more alive in Christ through their Catholic faith and "dead" to the negative influences of the world.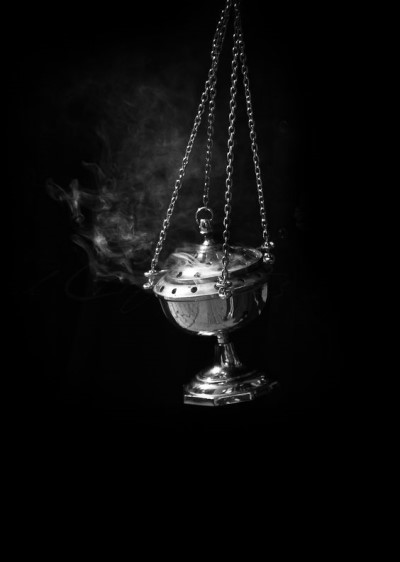 The name is a take from the popular '90's movie Dead Poets Society where in the film teens learn to appreciate the writings of poets and various authors who had gone before them. In 1997, Eddie Cotter and some of the teens from his youth group at Church of the Annunciation in Altamonte Springs, Florida, were discussing how it would be very exciting and worthwhile to help other young people appreciate the richness, beauty and truth of their Catholic faith by discovering the writings and lives of the Saints. Since the Saints are "dead" only by the world's standards but are certainly alive with Jesus in Heaven, the name Dead Theologians Society seemed like a winner. Shortly thereafter, Eddie moved to Newark, Ohio, to work at St. Francis de Sales parish where the first DTS meeting was held. Though many young people today may be unfamiliar with the movie Dead Poets Society, the name still serves the Apostolate well. At Dead Theologians Society we don't dwell on death, and are certainly not a morbid or depressing program. We do address the reality that we all will face death and it will truly be one, if not the, most important events in our lives.. Sacred Scripture in Sirach 7:36 states, "In whatever you do, remember the end of your life, and you will never sin." As Catholics we're taught not to fear death, but to fear sin and that we must live this life with a sense of responsibility and a direction that leads to Heaven. The title of our apostolate indicates to young people that we are not some "soft" program, but rather we face the tough issues in life and through the examples of the Saints, the Dead Theologians Society will inspire the youth of today to become the saints of tomorrow.
The official DTS "hoodie" or "hood" is simply a black hooded sweatshirt of the style that almost everyone wears in cool weather or has in their closet. It is NOT and never has been some type of long flowing gown with a hood that is worn over the face to conceal the identity of the wearer! There is nothing dark or sinister about it. While we make it clear that the DTS hoodie is not a religious habit, we do speak of its connection to the religious habits of the past and present. Many religious orders took their habits from the common wear of the poor or commoner of the time. In our present time, a pullover sweatshirt with a hood attached is part of a young person's normal clothing. What is common is again taken and made holy. The hooded sweatshirt is made holy insofar as it is a reminder of the mission and motto of the Dead Theologians Society. Black was chosen for several reasons. It is a common and traditional color for a hoodie and it will never go out of style. It was not the color of one of the schools represented by the youth where DTS began so we could keep our loyalties neutral! Black was a color worn by so many of the great Saints that are studied who were diocesan clergy or belonged to orders that had black as all or part of their habit, i.e. Conventual Franciscans, Benedictines, Augustinians, Passionists, Dominicans, etc. Black is worn by both males and females and black was a great backdrop color for our gold and white monstrance logo.
Board Member and Founder/Executive Director
Eddie is a founder of DTS and serves as its Executive Director. He manages the day-to-day operations of DTS and represents the apostolate to the public. Eddie has thirty years of active youth ministry experience. He is a former Juvenile Court Director and inner-city social worker. Eddie graduated from The Ohio State University with a degree in Social Work. For forty years he's been an active Celtic musician. He is a member of the Knights of Columbus, Knights of Divine Mercy and the Ancient Order of Hibernians. Eddie and his wife Katie have been married over 30 years and have two
grown children and one grandson.
Board Member and Chairman of the Board
Chuck is an attorney and the managing owner of the Law Offices of Charles Mifsud, LLC. He is a graduate of The Ohio State University. In 2008, Chuck became a Knight in the Order of Malta. Chuck is very active in state and national politics and is an experienced fundraiser for political campaigns. Chuck, his wife Kristin, and their four children reside in Central Ohio.
Board Member and President
Scott is the President and Owner of Cotter Ryan Construction in Orlando, Florida. He is past President of the Association of General Contractors of Central Florida and now serves on its Board of Directors. He is an Organizer/Director of American First Bank in Clermont, Florida. Scott is a graduate of the University of Florida. He and his wife Kelly and their three children reside in central Florida.
Board Member and Vice President
Chris Stefanick is an internationally acclaimed author, speaker, and television host who has devoted his life to inspiring people to live a bold, contagious faith. His reality TV show, videos, and radio spots reach millions of people, and his educational initiatives are turning the tide in the Church. He authored the Chosen Confirmation program which has already formed more than 500,000 teens. A graduate of Franciscan University of Steubenville, Chris is also the founder and president of Real Life Catholic, a non-profit which operates as the headquarters for Chris's various initiatives. Chris is proud to be the husband to his wife Natalie and father to their six children.
Luciana is a graduate of the Franciscan University of Steubenville, Ohio. She has a Bachelor of Arts Degree in Theology and in Religious Education. She also has many years of active youth ministry and religious education experience. Luciana is a frequent traveler to Italy, and speaks fluent Italian. A highlight of her life was her personal meeting with Pope John Paul the Great. Luciana, her husband John and their seven children reside in Illinois.
Miguel, a native of Chile, has spent over 25 years in Engineering and Research and Development. He is currently employed as Director of Project Delivery for the Global Product Organization within Whirlpool Corporation. He has a Bachelor of Science Degree in Mechanical Engineering from Ohio Northern University, an MBA from Indiana Wesleyan University, and a degree in Industrial Engineering from Santa Maria University in Valparaiso, Chile. Miguel is an experienced soccer player and coach and has enjoyed tutoring disadvantaged Latino teens in Algebra, Geometry and Math. He is a member of the Knights of Columbus. Miguel, his wife Brooke and their five children reside in Michigan.
William Evans, MD, is a retired surgeon, now a priest for the Diocese of Green Bay, WI. He was ordained in the spring of 2019. Bill remains active in DTS as a consultant for new DTS chapter leaders as well as a guest presenter.
Episcopal Advisory Council
His Eminence Raymond Cardinal Leo Burke
Episcopal Advisory Council Chair
"The Dead Theologians Society, which I happily invited to the Diocese of La Crosse in the year 2002, has very effectively carried out the New Evangelization among the youth and their families whom it serves. The apostolate, firmly grounded in the teaching of the Scriptures, the Ecumenical Councils, the Fathers of the Church and the Saints, and nurtured by prayer and Eucharistic Adoration, draws young people to an ever-deeper knowledge of Christ and His Church, and a corresponding more fervent love of God and of neighbor. I am happy to commend the Dead Theologians Society to individual families and to parishes, as a most effective form of Catholic youth ministry."
The Most Reverend Jerome Listecki​
"The reason for DTS's effectiveness lies in its simple focus, to present the saints as role models and heroes for young people. Not only does DTS empower young people to live lives of holiness and justice, it empowers adults to share the Gospel with teens. Anyone can tell a story."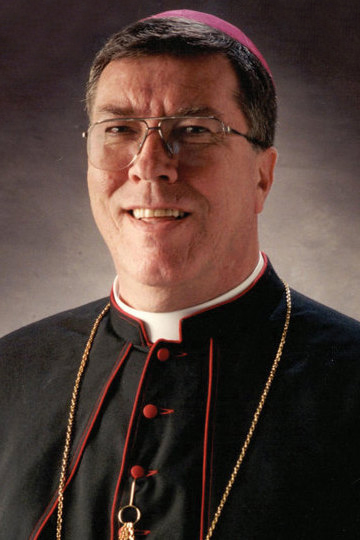 The Most Reverend Robert Baker